Every game is an exploration of novelty. The Monster Go Skewb is the first skewb released as part of the Monster Go series. The Monster Go Skewb is an inexpensive puzzle but built to the same quality standards expected from a GAN sub-brand.
Contradictory to other skewbs, it uses a "snap-in-place" piece design versus the use of ball-bearings. This is a great skewb for beginners! Safe Materials to free your concern Monster Go insists on using environmentally friendly plastics of high quality. It's safe and odorless, the worry-free choice for parents.
Monster Go Skewb from Gan with high quality and bright colours. This Skewb is perfect for speedcubing. Its exterior design, in stickerless matt, has some similarity with the Gan cubes. It is a non-magnetic skewb that uses small protrusions and slots for alignment. It has frosted plastic, and comes with green GES installed for tensioning.
It has a Firm Structure Hardly POP with symmetry locked clips design. Inserted nuts, with two distances: Big distance-Loose, Small distance-Tight.
When curiosity meets cubes, the fun chain-reaction starts. It is a must try light and durable skewb for Inexhaustible Fun!
Is this Skewb Magnetic?

No, GAN Monster Go Skewb is not magnetic. It contains a spring and ball socket mechanism to give you the snap feel. You can instead go for GAN Skewb which is magnetic.
Ask a Question
| | | |
| --- | --- | --- |
| Brand | : | GAN |
| M.R.P. | : | ₹ 1499.00 (incl. of all taxes) |
| Generic Name of Product | : | Plastic Puzzle |
| Material | : | ABS Plastic |
| Dimensions (mm) | : | 56x56x56 |
| Product Weight | : | 77 grams |
| Package Weight | : | 114 grams |
| Package Contents | : | 1 Unit Cube, Manual  |
| Country of Origin | : | China |
| Manufactured By | : | Guangzhou Ganyuan Intelligent Tech Co.Ltd, Ping Shun Street, Lanhe Town, Guangzhou, China |
| Imported By | : | Mamta Enterprises, Amrut Bhawan, Mumbai Central, Mumbai, India |
| Marketed By | : | Brainlytic Solutions Pvt Ltd, Sunder Nagar, Raipur CG India |
Gan monster go skewb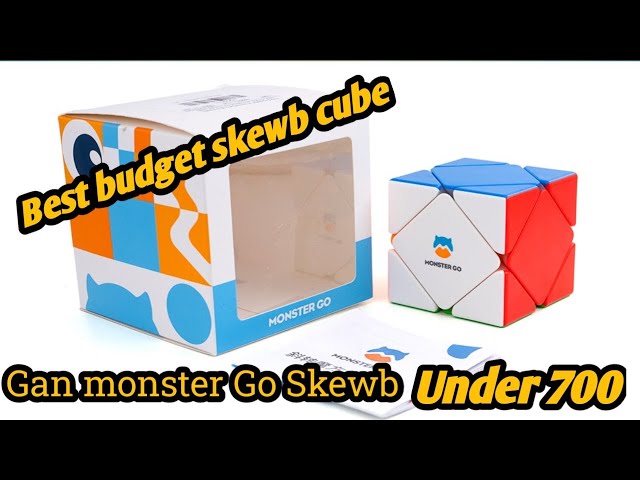 Quality
Best Quality, You can buy it.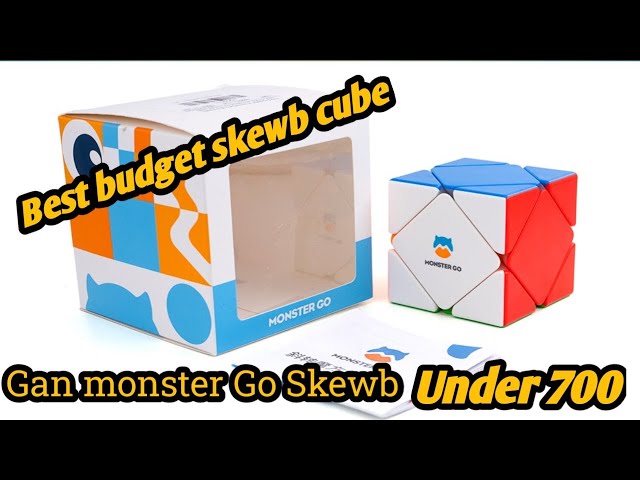 GAN Monster Go Skewb